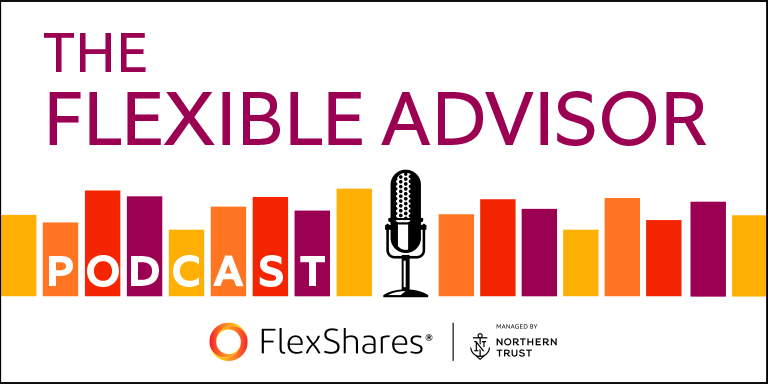 Ep 42: The Race To Scalability — With Noreen Beaman, President, Orion Advisor Solutions
Over the last decade, FlexShares has been researching how and where advisors are seeking to better scale and grow their businesses, all while building a better client experience.
In this episode, Laura Gregg and David Partain welcome Noreen Beaman, President of Orion Advisors Solutions. Noreen has been a supporter of Flexshares' Race to Scalability research for many years and in this episode she shares her insights on changes taking place in the advisory space and how firms are adapting their businesses to better serve clients through increased efficiencies. 
In this episode, you will learn:
What the Brinker Capital and Orion Advisor Solutions merger means for advisors

The importance of efficient technology enablement for advisors

How advanced planning tools can aid in a successful client journey

Why the marriage of behavioral finance and a communications plan are critical.

The time needed to effectively build and grow client relationships

And more!
Tune in now to find out how advisors are assessing options to help them become more efficient while at the same time deepening client relationships and growing their businesses! 
Brinker Capital Investments, LLC is a registered investment advisor and is not affiliated with FlexShares Exchange Traded Funds nor any of its affiliates. 
Resources: FlexShares Exchange Traded Funds | Laura Gregg | David Partain | The Race to Scalability 2020 | ORION | Brinker Blog
Podcast: Play in new window | Download | Embed
Subscribe: Google Podcasts | Spotify | iHeartRadio | Stitcher | TuneIn | RSS | More