Visit our website to learn more: FlexShares.com
Laura Hanichak Gregg:
Director of Practice Management and Advisor Research
FlexShares Exchange Traded Funds

Laura is focused on leading the firm's proprietary advisor and investor research and building programs
to engage advisors and asset managers through industry intelligence and best practices.

She has more than 20 years of industry experience and speaks regularly at national events on a range of
business building strategies. Her insights have been published in U.S. News & World Report,
InvestmentNews, Financial Advisor Magazine among others.

Laura joined Northern Trust in 2008. She is a graduate of Saint Mary's College, Notre Dame, IN and holds
FINRA 7 and 63 licenses. She is a member of Women Investment Professionals, Women in ETFs and sits
on a membership committee with the Money Management Institute.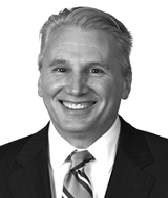 David Partain:
Head of Marketing
FlexShares Exchange Traded Funds

David oversees brand management and all marketing initiatives for FlexShares Exchange Traded Funds.
Prior assuming this role in 2015, he served as the Investment Marketing Manager for Northern Trust's
Wealth Management division.

David has more than 20 years of broad experience in the industry and speaks regularly at industry
events. His insights have been published in Wealth Management, InvestmentNews and Wealth Advisor
among others.

He is a graduate of Wheaton College, the University of Pennsylvania's Warton School's Securities
Industry Institute Program, and Liberty University (M.A. in Leadership & Management). He has also held
a FINRA Series 7, 63 & 66 Licenses.