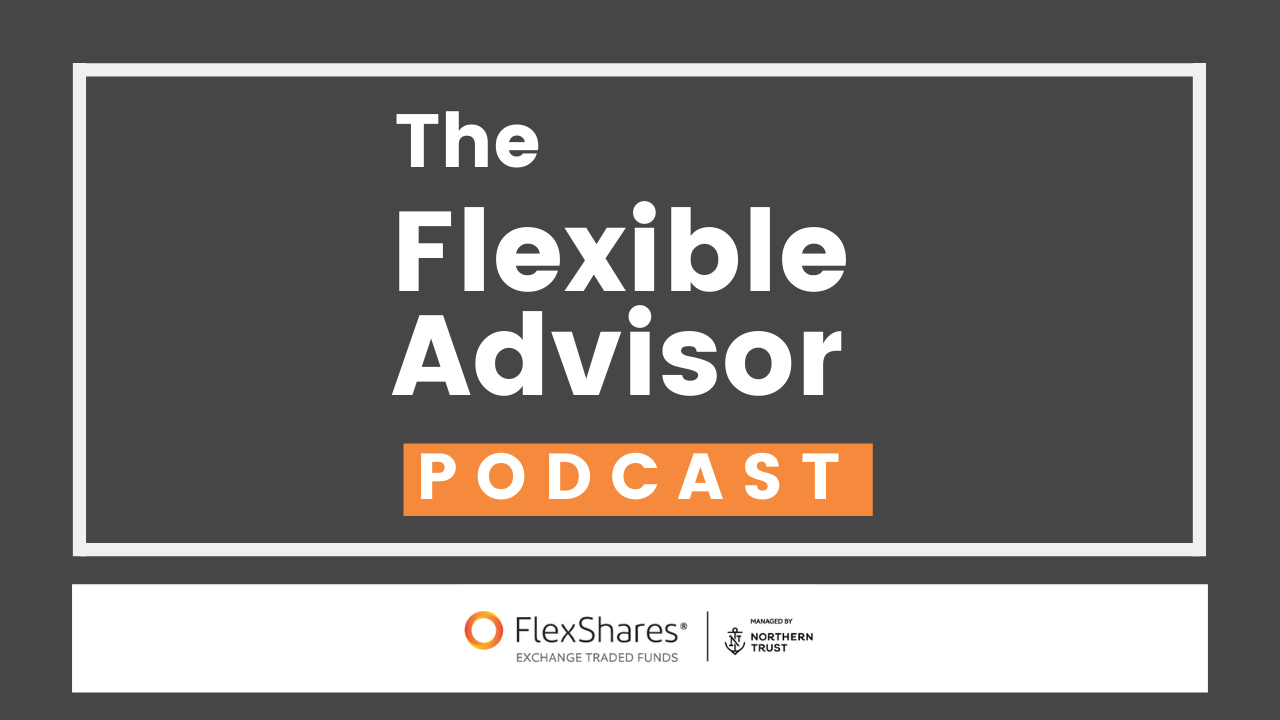 Ep 13: Using Video to Guide Your Clients Through Uncertainty – With Laura Garfield and Fernando Ereneta
Ep 13: Using Video to Guide Your Clients Through Uncertainty – With Laura Garfield and Fernando Ereneta
Welcome to The Flexible Advisor podcast! This is the show for financial advisors that digs into industry trends, investor preferences, and FlexShares' proprietary advisor and investor research. 
In this episode, Laura Gregg and David Partain welcome two special guests: Idea Decanter co-founder Laura Garfield and advisor Fernando Ereneta. Together, the four discuss how advisors can best get their message out to clients during this time of self-isolation and working from home using one simple tool — video.
In this episode, you'll learn:
Why advisors are being called upon to lead right now

A technique to create studio-quality videos remotely with an iPhone

How to use video to share your authentic self to clients and prospects

And more!
Tune in now to get some tips on working remotely, communicating quickly, and connecting with your clients!
Resources:  FlexShares Exchange Traded Funds | Contact Laura Gregg | Idea Decanter | Fernando Ereneta
Podcast: Play in new window | Download | Embed
Subscribe: Google Podcasts | Spotify | iHeartRadio | Stitcher | TuneIn | RSS | More