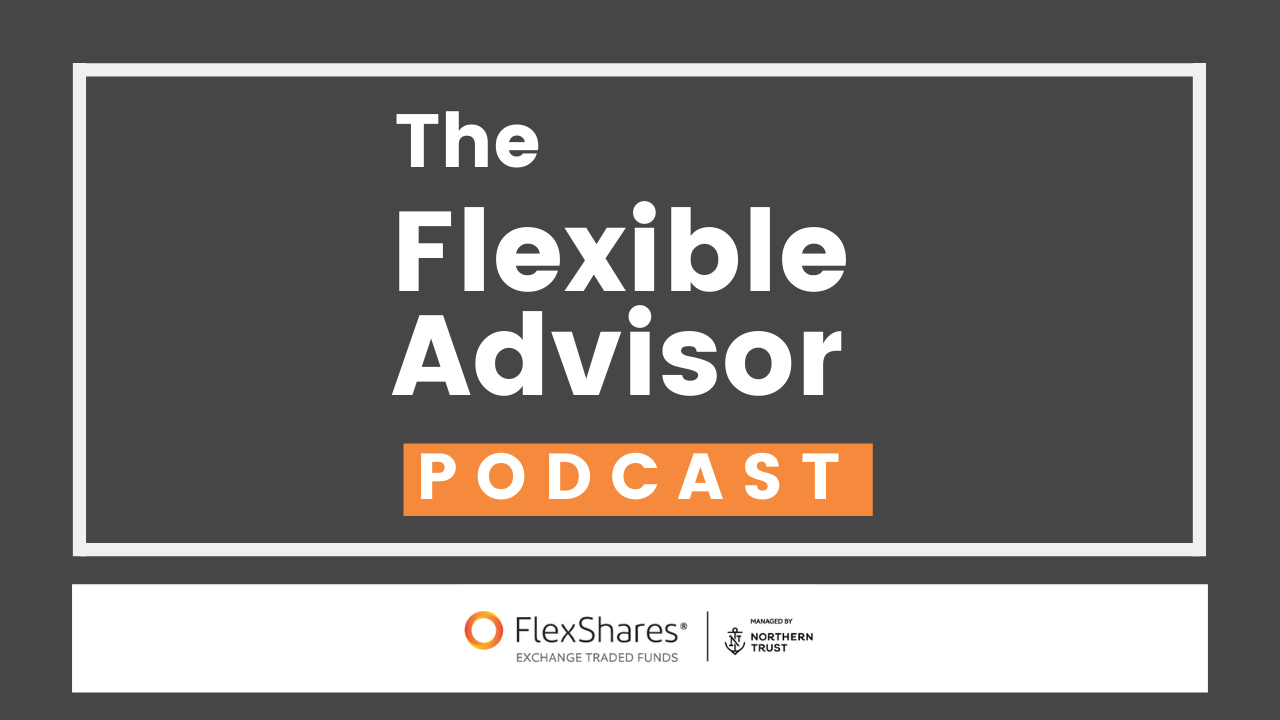 Ep 16: A Healthcare Analyst's Views on the Progression of Coronavirus – With Erick Noensie
Ep 16: A Healthcare Analyst's Views on the Progression of Coronavirus – With Erick Noensie
This podcast conversation was recorded on April 29 and the data and material cited were as of that time.  
Navigating this health crisis and the financial volatility that goes along with it is like drinking from a fire hose.  FlexShares is working hard to deliver a variety of resources for advisors under the banner of Stronger Every Day including 15-minute bite-size podcasts to give you some quick ideas around helping clients – and your business through this uncertain time. In this episode, Laura and David talk about the importance of proactive communication.
In this episode, Laura speaks with Erick Noensie, a Senior Healthcare Analyst from Northern Trust about the progression of Coronavirus. Erick provides interesting information: 
A comparison of Coronavirus to other health outbreaks in the past

He provides an estimated requirements and potential timelines of containment

His views on potential treatments and vaccines
Tune in now to learn practical ways to keep yourself top of mind for clients!  
Resources:
FlexShares Exchange Traded Funds | Contact Laura Gregg | Contact David Partain
Podcast: Play in new window | Download | Embed
Subscribe: Google Podcasts | Spotify | iHeartRadio | Stitcher | TuneIn | RSS | More