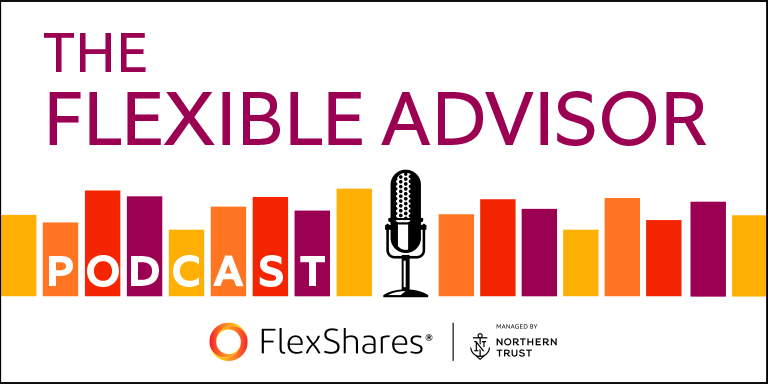 Ep 66: Supporting Executive Clients With Their Tomorrow Story — With Elisa Spain
To have a beginning, we must also have an ending. Sometimes the ending is our choice, and sometimes it is thrust upon us. 
Elisa Spain is an Executive Life Coach and the creator of the You Pivot™ Program. She helps senior-level executives plan and create the next version of themselves whether in a new career or in retirement. Elisa talks with Laura Gregg and David Partain about the power of moving client conversations beyond retirement planning to understand when they may need a career pivot and how that can deepen your client relationships. 
Elisa discusses: 
How effectively C-level executives can be coached

The power of writing your tomorrow story

Building a successful retirement

life

portfolio

Planning so there's no regret after selling a business

The You Pivot™ Program

Why your words matter

And more
Resources:
Connect With Elisa Spain:
Connect With  Laura Gregg: 
Connect With  David Partain: 
About Our Guest:
Biography
Elisa K Spain is an executive life coach. Building on her own professional and personal  experience, her coaching approach has evolved from executive coaching to coaching  executives in living their full lives. Her clients include CEOs and C-suite executives from Inc.  500 companies, Crain's Fast 50, Chicago Tribune's Top 100 Workplaces, and Crain's Largest  Privately Held Companies. 
Elisa created the YOU PIVOT™ Program to guide her clients through career and life  transitions. Understanding that careers, like software, require updates to keep them fresh,  this immersive program catalyzes leaders to embrace change and explore a better version  of themselves.  
Elisa's experience as an executive at Northern Trust, 15-years as a Vistage Peer Advisory  Board Master Chair, coupled with her successful pivot from the corporate world into  entrepreneurship, has shaped her perspective. She holds an MBA from Kellogg GSM,  Northwestern University; CFA, Level I; and a BS from Florida International University. She is  a partner and investor with Social Venture Partners – Chicago, and a member of the  Advisory Board for the Independence Equity I, LP Venture Fund. 
Every Sunday, Elisa publishes stories about transitions, including sharing the life lessons  from the storytellers she interviews. You can read and subscribe to these Sunday  Stories here.
Podcast: Play in new window | Download | Embed
Subscribe: Google Podcasts | Spotify | iHeartRadio | Stitcher | TuneIn | RSS | More